Welcome to our web site,we hope that you will find it helpful and informative.
always looking to attract and welcome new players
Merrick Smith SMFC Chairman


SMFC & SMYFC compete competitively at various age groups in the Dorset Saturday League, Dorset Youth Football and Dorset Mini Soccer Leagues and is always looking to attract and welcome new players.
Any new players to the area of East Dorset or existing players wanting a change of club should contact the relevant team manager whose details can be found in this site under the teams section, for further information.


This years dream team is underway and it goes to show that the ladies do know more than the men !
2 ladies consistently doing well in the top 4 of the League so far....

Meanwhile in the head to head league it would appear that the bottom of the league manager,could be Mark Hughes in disguise ? with only 2 wins, 1 draw and 8 losses from the first 11 games,lets hope he pick's up soon!

Manager of Month

August - W Gage
September - W Gage
October - B Bowles
November - M Smith
December - W Gage
January - Mrs J Bowles
February - A Merritt
March - B Bowles
April - H Smith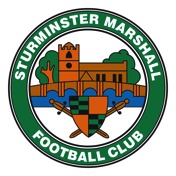 SMFC LOTTO


Dear Players, Parents, Members, Friends,
Sturminster Marshall Football Club is dedicated to providing football for boys, girls and men with in the local community and we wish to support that with good training and match day facilities, kits and equipment.
In the current climate, it is becoming increasingly difficult to find individual sponsors or even a club sponsor. Therefore we have designed the SMFC LOTTO which is open to anybody aged over 16.
Registration Forms can be downloaded HERE.